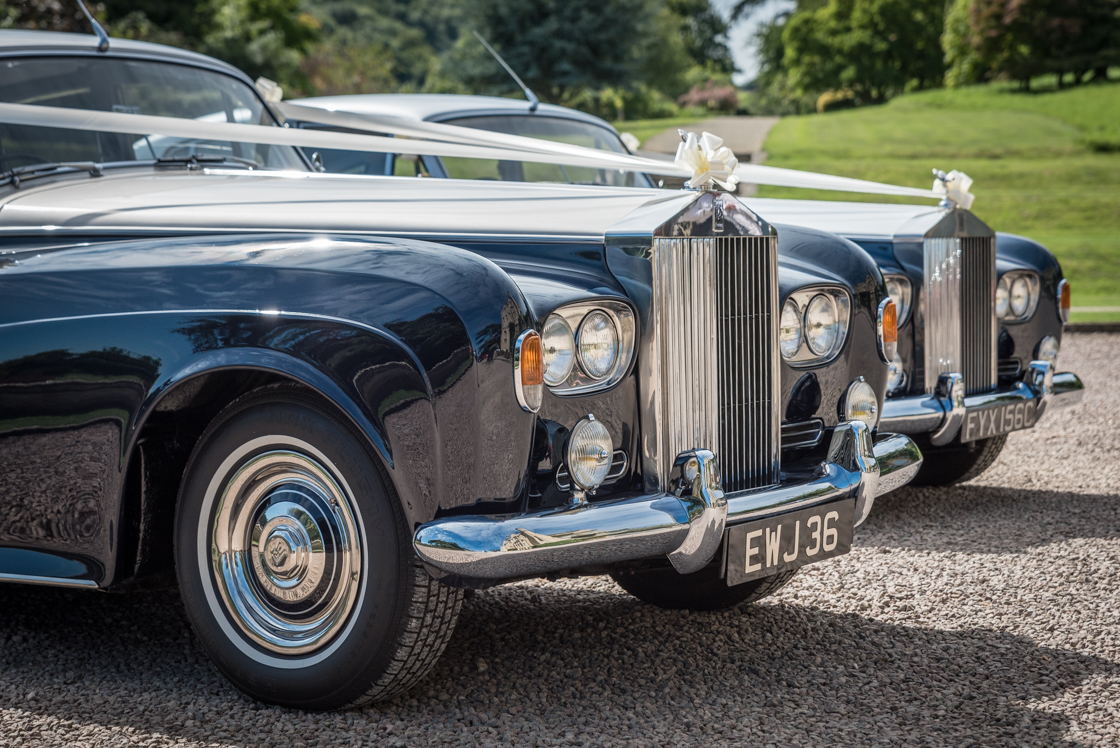 Every wedding is unique and we therefore tailor our service to your requirements. If you would simply like one car to take you to the ceremony and/or reception, that's no problem. If however you would like more than one car to collect the wedding party from different places and arrive at the wedding venue on schedule, that too is no problem. Our cars and their drivers will also be available for photographs before and after the ceremony, if you wish, and we can then take you on to the reception in comfort and style.
The Extras
  Printed Ribbons
Our cars are usually decorated with plain cream ribbons but we are also able to provide ribbons to compliment the colour theme of your wedding. For a small additional charge, we can provide ribbons printed with your names and the date of your wedding.
Personalised Number Plate
'Number plates" showing the names of the happy couple and the date of the wedding are a quirky addition for the photographs and can be kept as a fun reminder of your perfect day! These are suitable for the Bentley and the Jaguar. A small additional charge applies.
In the UK there is always the chance of inclement weather, so we carry a large umbrella in each car. In the event of rain, the chauffeur will carry the umbrella and escort the bride to her venue.
We will certainly do all that we can to help you and, if you have any special requests or ideas, please contact Ian to enquire. Tel: 01905 773200